Murder on the Nile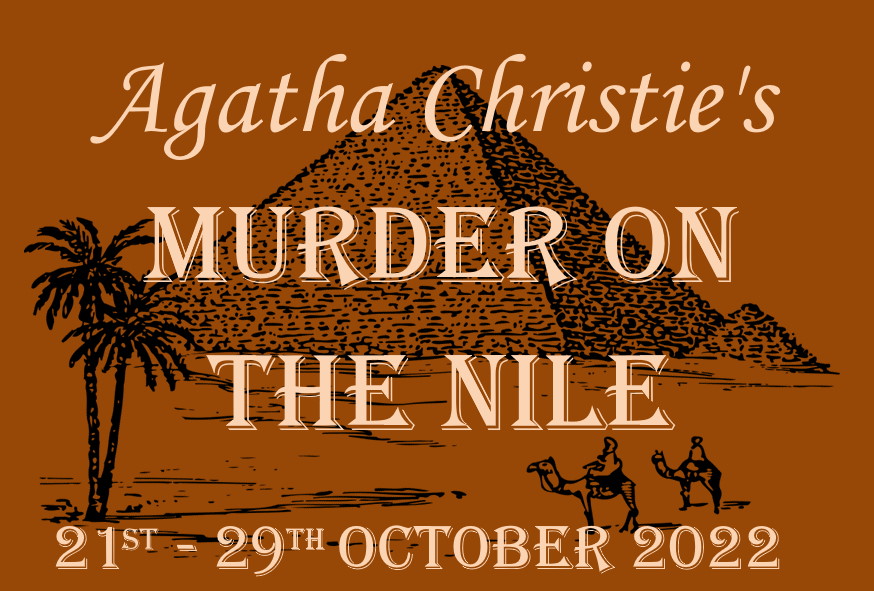 An Agatha Christie classic is coming in October
Murder
Mystery
Intrigue
Kay Ridgeway has led a charmed life. Blessed with beauty, enormous wealth, and a new husband, she embarks on a honeymoon voyage down the Nile. Fatal circumstances await when the idyllic surroundings are shattered by a shocking and brutal murder.
Murder on the Nile will be directed by Jon Elphick. As well as many other plays, Jon has directed 10 Christie plays and is a big fan of her work.
This play will be performed from 21st to the 30th October with 9 shows at the Belconnen Community Theatre.
Auditions for Murder on the Nile
Tempo Theatre is pleased to announce auditions for Agatha Christie's Murder on the Nile, to be held on July 23rd at Belconnen Community Centre.
This is a great opportunity to be involved in our popular Christie plays.
We are looking for 5 women and 7 men to fill our cast.
Find all the detals on our auditions page.
Latest Tweets from @TempoTheatre