George Bernard Shaw's
Pygmalion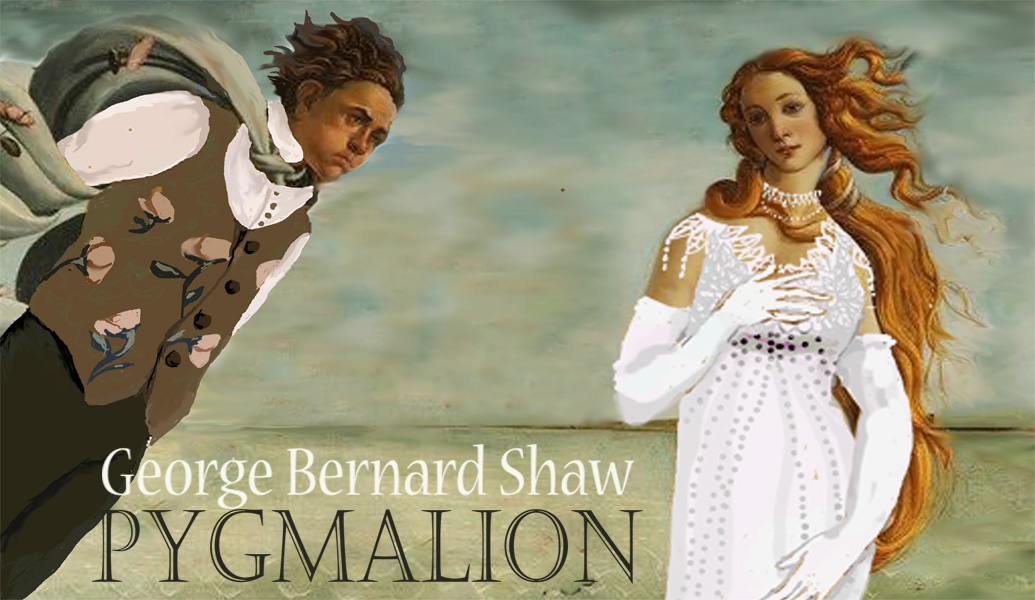 London flower seller Eliza Doolittle hopes to make her way up in the world.
Phonetics expert Professor Henry Higgins believes all she requires to do that is a bath, a nice frock, and aristocratic elocution. He makes a bet with a colleague that he can affect her transformation, and succeeds beyond even his own hopes. But has the professor any real grasp of the social and emotional implications of his experiment?
Shaw's classic play, critiquing the class system and the patriarchy, remains as pertinent and charming today as when it was first performed. Tempo's new production corrals a glistening array of talent for a fresh, vigorous and thought-provoking production.
Directed by Rachel Hogan

Featuring

Adam Salter as Higgins,
Meaghan Stewart as Eliza, Thomas Cullen as Pickering,
Elaine Noon as Mrs Higgins, Peter Fock as Doolittle,
and Joan White as Mrs Pearce
with
Crystal Mahon, Eilis French, Lucas Edmunds, Kathryn Holopainen, Philippa Rusell-Brown and Kah-mun Wong


May
Fri 27th at 7.30pm
Sat 28th at 2 pm and 7.30pm
Sun 29th at 4pm
Mon 30th at 2 pm - Public holiday matinee

June
Wed 1st at 7.30pm
Thu 2nd at 7.30pm
Fri 3rd at 7.30pm
Sat 4th at 2 pm and 7.30pm

at Belconnen Community Theatre

Tickets from Canberra Ticketing online or (02) 6275 2700

Tickets also available at the theatre an hour prior to each performance.