Who are Tempo?
Tempo Theatre Inc. is a non-profit community theatre organisation proudly serving the Canberra region. We produce and promote live theatre, foster social interaction between people interested in theatre, and promote theatre skills development. You can learn more about Tempo Theatre at this site.
Coming Up
A Town Called Christmas — radio play
Continuing the tradition with our friends at radio 1RPH, Tempo will be presenting a brand new radio play this Christmas Day at 3pm.
This year, join us in the afternoon of December 25th for A Town Called Christmas, written by Michael Weston and Josephine Jones, directed by Michael Weston, and produced in the studios of 1RPH Canberra by Jenni Rush.
Many of Tempo's favourite actors will be featured in a show which is sure to entertain.
You can catch the performance on 1RPH - 1125AM Canberra, 98.5FM Wagga Wagga and 99.5FM Junee, or listen to 1RPH live online at 3pm on December 25th.
| | | |
| --- | --- | --- |
| CHARACTER | | PLAYED BY : |
| Stark White | Narrator | CHERYL BROWN |
| Jett (Jethro) Black: | Great Grandfather to Matt. Detective.. | MICHAEL WESTON |
| Toronto (Tejinder) | Jett's colleague Works for Wells Fargo Bank. | SUDHANSHU VACHASPATI |
| Stumpy | Stage Coach Driver | PAUL BALLENGER |
| Earnest Winchester | Wells Fargo employee | BILL KOLENTSIS |
| Klaus Glamour: | Passenger on Coach. Toy maker | PAUL BALLENGER |
| Dorothy Glamour | Klaus' sister | JOAN WHITE |
| Daisy Green | Passenger on Coach. | JEN SEYDERHELM |
| Bart Bartholomew | Known as Black Bart - Desperado Gunslinger | PETER FOCK |
| Cotton Balls | Sherriff | NICKY LYN HUNTER |
| Frank Brown | Mayor, Gun shop owner | GARRY ROBINSON |
| Pancho Gonzales: | Owner of Cantina | JUAN PINZON |
| Rosita Gonzales | Pancho's wife. | JEN SEYDERHELM |
| Ma Boiler | Owner of boarding house. | JOSEPHINE JONES |
| Quiet Burp | Marshall | BILL KOLENTSIS |
| Princess Standing Cow | Indian Princess | JEN SEYDERHELM |
| Father Christmas | Town Founder | PETER FOCK |
For our friends in Sydney, also listen in to 2RPH where we expect that one of our previous radio plays will be broadcast. More details as they come to hand...
Previously at Tempo
A Vicar of Dibley Christmas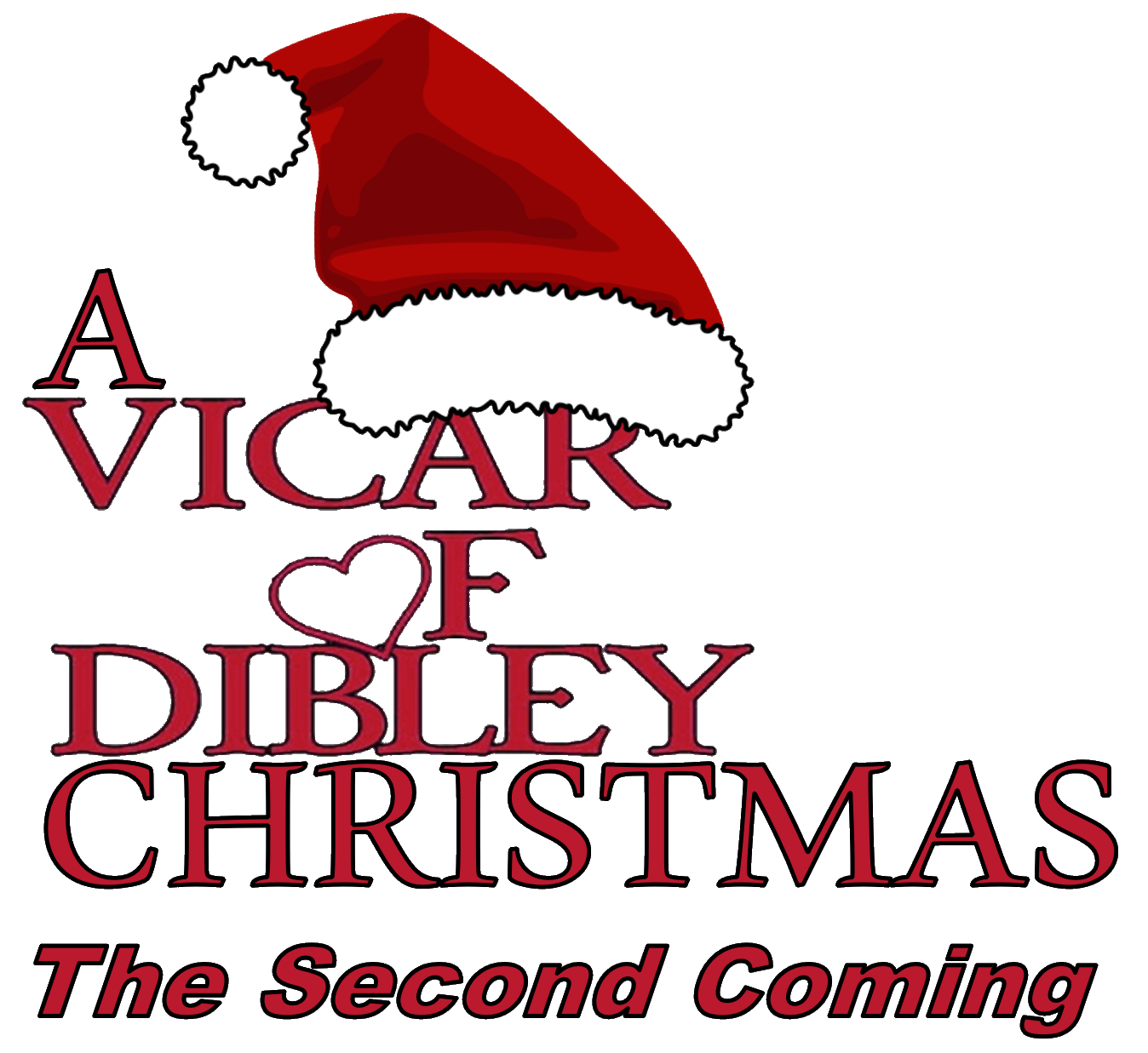 From the same team that brought you The Vicar of Dibley in 2016 came the sequel - A Vicar of Dibley Christmas.
Tree, tinsel and all the characters you love from the TV Series
Thanks to everyone who joined us at the Belconnen Theatre for a couple of hours of great fun. We hope to see you again soon. Stay tuned for details of our upcoming shows.
Latest Tweets from @TempoTheatre
Site design by Tony Galliford
Copyright © 2005-2018 Tempo Theatre Inc.