Who are Tempo?
Tempo Theatre Inc. is a non-profit community theatre organisation proudly serving the Canberra region. We produce and promote live theatre, foster social interaction between people interested in theatre, and promote theatre skills development. You can learn more about Tempo Theatre at this site.
Coming up at Tempo
Charley's Aunt - October/November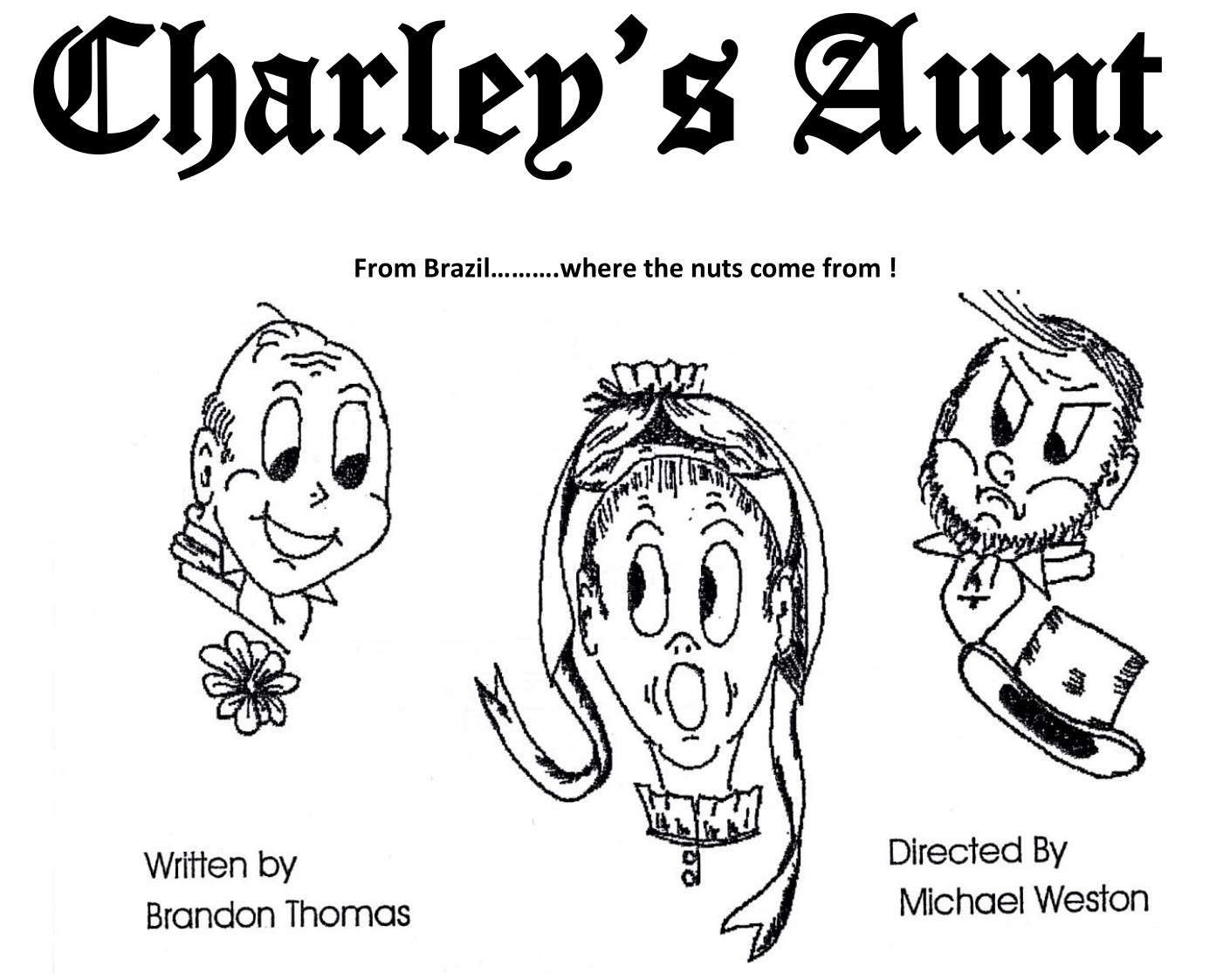 Jack Chesney loves Kitty Verdun and Charley loves Miss Amy Spettigue. They invite the ladies to meet Charley's wealthy aunt from Brazil, "where the nuts come from." Cancelling her visit at the last minute, the millionaire aunt sends the boys into cataclysmic confusion. What do they do now?
The problem is solved by drafting their feckless Oxford undergrad pal into a black satin skirt, bloomers and wig. As "Charley's Aunt", this charming frump is introduced to the ladies, to Jack's father and to Stephen Spettigue, Amy's guardian.
When the real aunt turns up, classic comic confusion ensues...

Charley's Aunt is on at Belconnen Community Theatre October 25, 26, 30, 31 and November 1 and 2 at 7:30pm; October 26 and November 2 at 2pm; and October 27 at 4pm.





Tickets from Canberra Ticketing online or (02) 6275 2700. Book early to secure the best seats!
Latest Tweets from @TempoTheatre
Site design by Tony Galliford
Copyright © 2005-2019 Tempo Theatre Inc.